The home of the Unpronounceable wines, Neszmély
TOUR STARTS | ON REQUEST | Neszmély is a small wine region in northern Hungary, located on the banks of the Danube River only an hour drive from Budapest. The region has long winemaking traditions, that goes back to medieval times. Some estates have already been established during the 18th century. The most successful grapes in the 1500 hectares' vineyards are the aromatic white varieties mostly with high-acidity. Sauvignon Blanc, Pinot Gris, Irsai Oliver and Olaszrizling are the most widespread examples, however Chardonnay is also doing well here. Wine searchers can find an increasing number of wines here. The tiny riverside town of Neszmély (after which the region is named) is the home of the region's best-known winery by far: Hilltop. Located on a hill overlooking the Danube, the Hilltop winery's range of wines – particularly the whites made from Cserszegi Fűszeres, Irsai Oliver and Grüner Veltliner – have been attracting a great deal of international attention. Other smaller scale producers appeared in the past decades with very good wines.
Tour Description
Details
You might also like
HIGHLIGHTS
♦ Trip to the Neszmély wine region
♦ Cellar visit of two typical wineries of the region
♦ Tasting of 10-12 wines with presentation
♦ Lunch at one of the wine estates
♦ Short vineyard tour
♦ Wine a'More's wine tour guide
PROGRAMME
Departure from Budapest at 10:00 a.m. After a good one hour drive we arrive in Neszmély wine region. Tasting and cellar visit in a local winery. After lunch short walk through the vineyards, followed by a second cellar visit and tasting. During the tour we will have all the information about the past and present of the region and taste typical wines of the region.
Arrive in Budapest cca 17.00 p.m.
THE EXPERIENCE INCLUDES
♦ Travel from and to Budapest by minibus
♦ 2 wine tastings and cellar visits
♦ Lunch at a wine estate
♦ Vineyard tour
♦ Wine a'More's wine tour guide
NOT INCLUDED ♦ personal expenses ♦ drinks and food other than detailed in the program
TRAVEL ♦ from and to Budapest by minibus DEPATURE POINT ♦ meeting and end by a central location in the downtown ♦ exact location will be provided after booking. DURATION ♦ 7-8 hours GROUP SIZE ♦ minimum 6 persons ♦ the tour can also be organized for groups over 20 persons, please ask for your special price!
TOUR STARTS ♦ ON REQUEST ♦ minimum 6 persons
Booking & More Information ♦ +36 30 205 2840 ♦ wineamore@wineamore.hu
Individual Offers Upon Request ♦ If you have different preferences we can tailor a wine tour explicitly to your requirements: Educational or training wine tours, luxury private gourmet tours, sommelier service etc.
There is an underground world under the street of Budafok, a labirynth, where sparkling wines are stored in some of the cellars. Visitors may travel back in time, when wines from Etyek were transported her for ageing and storing. Etyek, the "vineyard of Budapest", has very similar soil and climate conditions to Champagne, where wines were perfect for sparkling wine making. Just as in the Champagne region, the home of sparkling wine, cellars carved out of...
Tour Description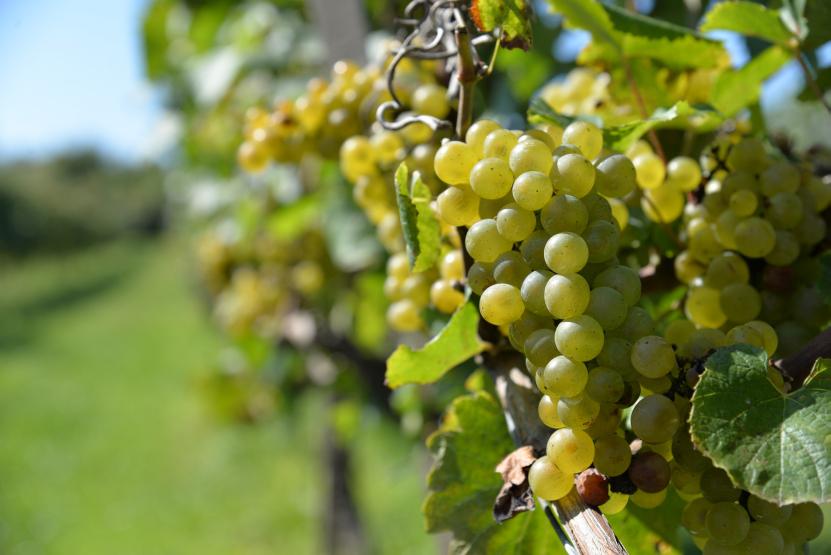 TOUR STARTS ON REQUEST | Half day tour to Etyek | Etyek is a wine region located about thirty kilometers west from Budapest. It is a perfect destination for travelers getting tired of the city noise and crowds.
Tour Description
Available all year round
ON REQUEST
« back