Sparkling Wine Sensation in Budapest
There is an underground world under the street of Budafok, a labirynth, where sparkling wines are stored in some of the cellars. Visitors may travel back in time, when wines from Etyek were transported her for ageing and storing. Etyek, the "vineyard of Budapest", has very similar soil and climate conditions to Champagne, where wines were perfect for sparkling wine making. Just as in the Champagne region, the home of sparkling wine, cellars carved out of limestone ensured the steady temperature essential for making good quality sparkling wine. The history of sparkling wines in Budafok dates back to almost 150 years. We will visit one of the cellars and taste some sparkling wines.
Tour Description
Details
You might also like
HIGHLIGHTS
♦ Cellar visit and sparkling wine tasting in Budafok
♦ Gourmet dinner with wines
♦ "A sip of Hungary"- crash course in Hungarian wines
♦ Wine a'More's wine tour guide
PROGRAMME
Departure from downtown of Budapest. After half an hour journey we arrive to Budafok and we will visit one of the important sparkling wine cellars and taste some sparkling wines. Later we return to the downtown and look for our wine bar for wine tasting and lunch. Our sommelier guides us through Hungarian wine regions, wine types and tells us about wine and food pairings.
The tour takes cca. 5 hours.
THE EXPERIENCE INCLUDES
♦ Travel from and to departure point by taxi or minibus
♦ Sparkling cellar visit and tasting of two different sparkling wines
♦ Gourmet dinner with wine tasting of 5 different wines
♦ Wine a'More's wine tour guide
NOT INCLUDED ♦ personal expenses ♦ drinks and food other than detailed in the programme
TRAVEL ♦ by taxi or minibus
DEPARTURE POINT ♦ meeting and end by a central location in the downtown ♦ exact location will be provided after booking
DURATION ♦ 5 hours
GROUP SIZE ♦ minimum 6 persons ♦ the tour can also be organized for groups over 20 persons, ask for your special price
TOUR STARTS ♦ ON REQUEST
Booking & More Information ♦ +36 30 205 2840 ♦ wineamore@wineamore.hu
Individual Offers Upon Request ♦ If you have different preferences we can tailor a wine tour explicitly to your requirements: Educational or training wine tours, luxury private gourmet tours, sommelier service etc.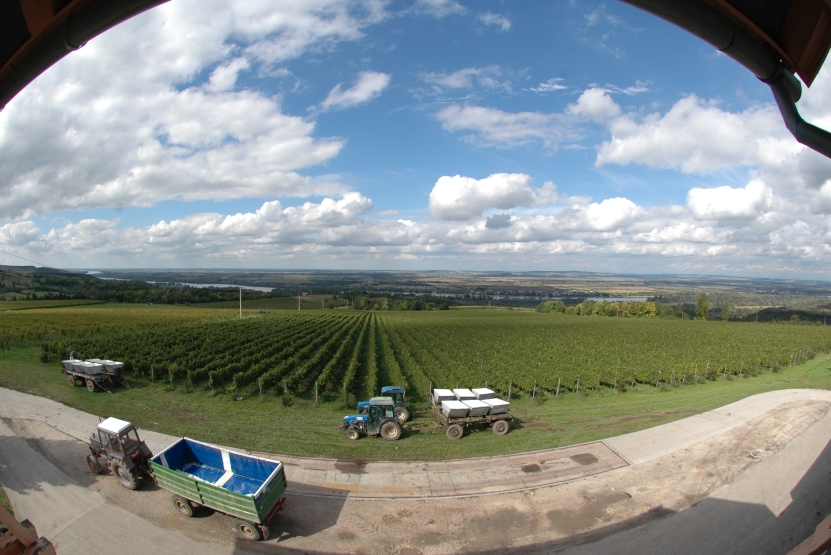 TOUR STARTS | ON REQUEST | Neszmély is a small wine region in northern Hungary, located on the banks of the Danube River only an hour drive from Budapest. The region has long winemaking traditions, that goes back to medieval times. Some estates have already been established during the 18th century. The most successful grapes in the 1500 hectares' vineyards are the aromatic white varieties mostly with...
Tour Description
Available all year round
ON REQUEST
« back