Crash Course on Hungarian Wines
Grapes have been cultivated in Hungary since Roman times, and winemaking has always been fundamental to the economy of the country. Hundred years of tradition and modern technology meet here making distinctive and unique wines. The variety of wines you will find here are very different as the wine regions themselves, one producing Tokaji Aszú the "king of wines and the wine of kings", the other Olaszrizling and the third one makes the "unpronounceable" whites. Are you interested in the hidden treasures of the wine world? Do you want to get an overview about Hungarian wine? Come with us to a cosy wine bar, and try the most distinctive Hungarian wines. Find out what is a "Fröccs" where does Olaszrizling grow and what wines are made in the Villány wine region! Taste the wines, with the professional guidance of our sommelier, learn about the local grape varieties, and discover the different wine regions, during our 2 hours' crash course in the downtown of Budapest.
Tour Description
Details
You might also like
HIGHLIGHTS
♦ Guided wine tasting
♦ "A sip of Hungary"- crash course on Hungarian wines
♦ Cheese, ham and sausage plate from local farms
PROGRAMME
We meet at the downtown wine bar or at your Hotel. Our sommelier and/or wine guide is explaining you about grapes, regions and winemakers, while tasting 6 different Hungarian wines with matching gourmet food from local ham and cheese manufacturers. You can discover the lovable scents and flavours of the aromatic white wines, find the characteristic red fruit characters of the Hungarian-Bordeaux blends and search for apricot and honey in the sweet Tokaji wines. Having finished our crash course you will be able to surprise your friends with your expertise on Hungarian wines.
THE EXPERIENCE INCLUDES
♦ Wine tasting of 6 Hungarian wines
♦ "A sip of Hungary"- crash course on Hungarian wines
♦ Cheese, ham and sausage plate from local farms
NOT INCLUDED ♦ personal expenses ♦ drinks and food other than detailed in the program
TRAVEL ♦ walking tour DURATION ♦ 2-3 hours GROUP SIZE ♦ minimum 6 persons ♦ the tour can also be organized for groups over 20 persons, ask for your special price
TOUR STARTS ♦ ON REQUEST
Booking & More Information ♦ wineamore@wineamore.hu
Individual Offers Upon Request ♦ If you have different preferences we can tailor a wine tour explicitly to your requirements: Educational or training wine tours, luxury private gourmet tours, sommelier service etc.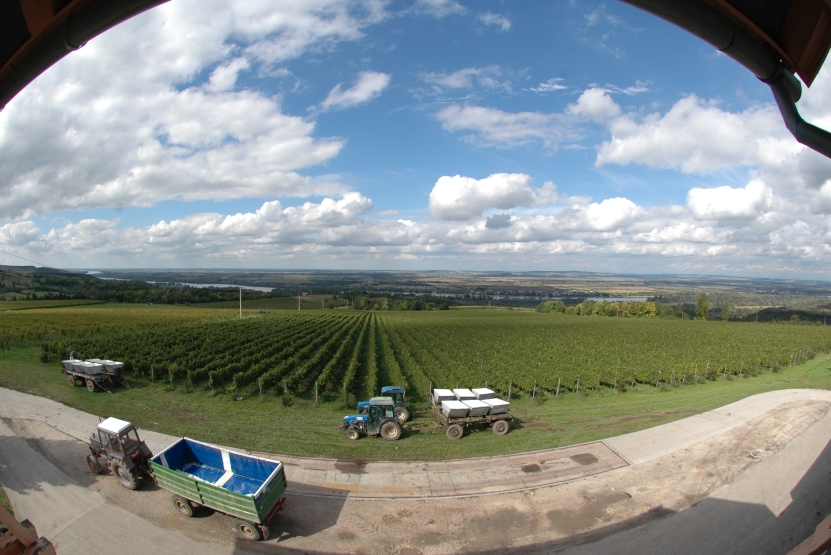 TOUR STARTS | ON REQUEST | Neszmély is a small wine region in northern Hungary, located on the banks of the Danube River only an hour drive from Budapest. The region has long winemaking traditions, that goes back to medieval times. Some estates have already been established during the 18th century. The most successful grapes in the 1500 hectares' vineyards are the aromatic white varieties mostly with...
Tour Description
Available all year round
ON REQUEST
« back