The Budapest International Wine Festival
TOUR | On request for 2017 | 3 days 2 nights
Buda Castle hosts one of the most spectacular wine festivals each September. Taste one glass of Olaszrizling from Lake Balaton, a Cabernet Franc from Villány or a Tokaji aszú. Admire the buildings of the Royal Palace or that of the National Gallery in the world heritage site and get a breathtaking panorama of the Danube with the Chain Bridge and the Pest side of the city.
The Budapest International Wine Festival is a great opportunity to get an overall impression of Hungarian wines, taste some local grape varieties and get to know the winemakers themselves within a short period of time. We put together this program for wine enthusiasts for that particular weekend, in a form of a city tour, giving as many impressions of wine and city as possible. Beside the wine festival visit, which is the heart of the program, you will have gourmet wine dinner and a light lunch at a Market Hall.
Tour Description
Details
You might also like
HIGHLIGHTS
♦ Visiting Budapest International Wine Festival
♦ Meeting the winemakers
♦ Guided wine tasting with private wine guide
♦ VIP Wine Festival dinner
♦ Accommodation in the downtown of Budapest
♦ Market Hall visit and lunch
♦ Optional: Budapest sightseeing, Market Hall visit and lunch
PROGRAMME
Day 1.
We meet in your hotel or a downtown pick-up point late in the afternoon and depart to the Buda Castle District for the Wine Festival. We take a tram than a funicular. We visit the winemakers together and taste selected wines of the various regions. We learn the wines of Hungary step by step, starting with some sparkling and fresh light ones, followed by the very popular rose wines. We will not miss red wines either, checking on the last vintages of Villány, Szekszárd and Eger producers. You will have some free time for dinner on site. You might wish to try some sausage, stuffed cabbage, "Töki pompos" (a kind of potato bread with topping) or "túrós csusza" (pasta with cottage cheese and sour cream).
Day 2.
You will have the morning for yourself with our suggestion or have an optional sightseeing tour in Budapest. The optional tour ends in the Vásárcsarnok (Market Hall) around lunchtime. We will taste some typical Hungarian specialties for lunch, like the "Lángos" (fried Hungarian flat bread), than have some free time to stroll along the fruit, vegetables, spices and meat booths. Váci Street connects the Central Market Hall with Vörösmarthy square with the famous Gerbeaud Café, where you might like to have a coffee break. The second Wine Festival day meet-up will be at 6 p.m. in an agreed downtown pick-up point. We continue our exploration of Hungarian wines with other regions and producers. Mostly reds will be tasted today followed by dry and sweet Tokaji wines. VIP dinner will be served on site during our tasting tour.
Day 3.
After breakfast check-out and departure or possibility to extension with the following program: Spa and wellness experience Gellért or Széchenyi Bath, sightseeing by ship, city walking tours, Etyek wine tour with dinner. You can extend your trip with our scheduled Tokaj wine tour.
TOUR | 3 days 2 nights
PRICE INCLUDES
♦ 2 night accommodation in a 4* downtown hotel with breakfast
♦ 2 days entrance fee for the Budapest International Wine Festival
♦ Guided wine tasting of 6-8 different wines each day
♦ 1 VIP dinner in the Castle area at the Wine Festival
♦ Transfers with public transportation (tram and/or furnicular)
♦ Wine a'More's wine guide during the whole tour
PRICE DOES NOT INCLUDE
♦ Drinks and foods other then detailed in the program
♦ Personal expenses
♦ Prices of optional programmes
♦ Airport transfers
ACCOMMODATION
♦ 2 nights accomodation in a 4* downtown hotel
♦ Double rooms with breakfast
♦ Single supplement on request
OPTIONAL PROGRAMMES
♦ 3 hours sightseeing tour in Budapest with Market Hall Visit: 65 EUR/person
♦ Half day wine tour to Etyek: 120 EUR/person
♦ Sightseeing cruise on the Danube: 20 EUR/person
♦ Spa experience in Gellért Bath

TOUR STARTS | ON REQUEST
BOOKING & MORE INFORMATION | +36 30 205 2840 | wineamore@wineamore.hu
SHOULD YOU WISH ♦ to arrive earlier or extend your stay, please contact us for our suggestion! ♦ to travel in a different time, or change any part of the offered tour, please contact us! We will be more than happy to prepare a customized tour for you!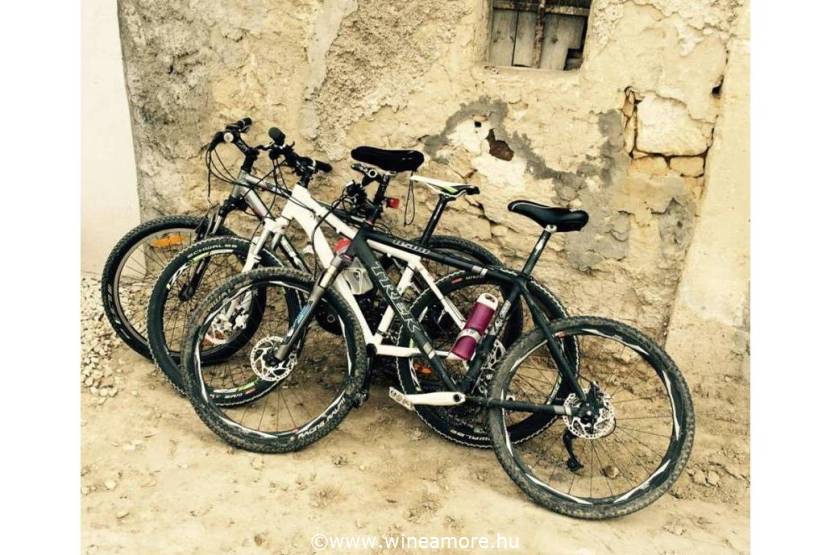 TOUR | BUDAPEST-TOKAJ WINE AND BIKE EXPERIENCE | on request | 5 days 4 nights | Bike around the lovely vineyards, learn about vintages and the diversity of the volcanic soils, meet the winemakers and explore the hundred years old cellars in Tokaj and Neszmély wine regions. Spend some days in Tokaj, Hungary's world famous wine region and...
Tour Description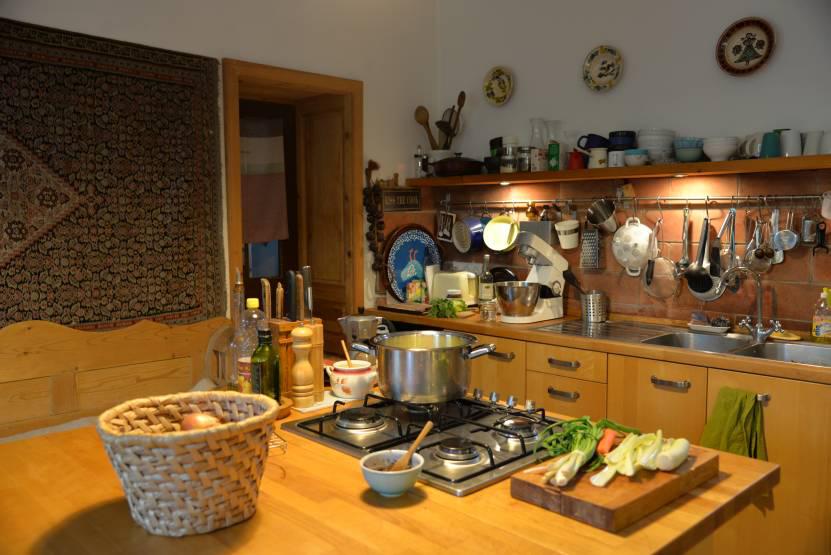 Join us for a unique gourmand experience in the countryside! Discover the local culture through gastronomy with our hands-on cooking-class. You will learn to cook authentic Hungarian food like goulash soup, chicken paprika, dumplings. Amongst scents, flavours and good wine, you will unveil the secrets of our Hungarian couisine; learn the basic ingredients, spices and the cooking method during our half-day workshop. Back home, you will be able to amaze your friends...
Tour Description
Available all year round
ON REQUEST
« back