The Budapest International Wine Festival
TOUR 7-10 September 2018 | 4 days 3 nights | Buda Castle hosts one of the most spectacular wine festivals each September. The Budapest International Wine Festival is a great opportunity to get an overall impression of Hungarian wines, taste some local grape varieties and get to know some winemakers within a short period of time. The experience is combined with a wine tour to Eger and Tokaj, two of the most known wine regions, where you can visit cellars and vineyards and get a deeper insight into the wine world of Hungary. | From 1050 EUR
Tour Description
Details
You might also like
HIGHLIGHTS
♦ Visiting Budapest International Wine Festival
♦ Meeting the winemakers
♦ Guided wine tasting with private wine guide
♦ VIP Wine Festival dinner
♦ Accommodation in the downtown of Budapest
♦ Market Hall visit and lunch
♦ Optional: Budapest sightseeing, Market Hall visit and lunch
PROGRAM
DAY 1/4 | 7th Sept. 2018. | Arrival to Liszt Ferenc International Airport, Budapest, transfer to the hotel. After check in visiting the Budapest Wine Festival. First, you enjoy the walk in the cobblestoned streets of the Buda Castel District, have a breath-taking panorama of the Danube with the Chain Bridge and the Pest side of the city. You might wish to taste an Olaszrizling from Lake Balaton, a Cabernet Franc from Villány or a Kéfrankos form Szekszárd, while admiring the buildings of the Royal Palace or that of the National Gallery in the UNESCO world heritage site. Our guide helps you find your way in the jungle of the wine festival and escorts you along the tasting "stations".
Overnight is Budapest.
DAY 2/4 | 8th Sept. 2018 | Check-out from the hotel after breakfast and head to the historic wine region of Tokaj. After a 3 hours' journey, you arrive to Mád village, to the heart of the region, where you will have lunch with wines. Besides tasting some wines your guide explains about the grapes, winemaking traditions, the diversity soils and importance of stones. After having lunch some treasures are waiting for you to be explored in a six hundred years' old cellar labyrinth. Hiding away in the underground world you drive to a nearby village and check-in at your charming wine estate-guest house After having some time for relaxation, you will have cellar visit followed by a wine dinner in an elegant restaurant. Overnight in Tokaj.
DAY 3/4 | 9th Sept. 2018 | To kick off the day you visit the city of Tokaj, where you have an hour free time for coffee or just strolling along, before visiting the town's famous cellar, where "The Knights of Tokaj" are gathering and Hungarian kings were crowned. If the weather is fine you will have a small vineyard tour to one of the historic vineyards of Tokaj. Goulash for lunch at a typical local restaurant, followed by a short visit to the exceptional UNESCO World Heritage Site cellar row village. Later you head to another small Tokaji village to follow your journey to the botrytised sweet wine world. A lady winemaker will guide your feet in her cellar and explain how hand-crafted wines of exceptional quality are made. Your Tokaj program ends with a dinner at a wine-estate owned restaurant, at the foot of the magnificent vineyards. Before dinner one can walk along the vineyards or climb up the hill to touch the funny shape rocks. Overnight in Tokaj.
DAY 4/4 | 10th Sept. 2018 | Leaving Tokaj region the key experiences for the day to have a sip of Eger wine region. After an hours' journey you arrive to Eger for your first Bikavér tasting. You have lunch at one of the region's best restaurant. After a small walking tour through the most iconic places of the town you arrive to your next winery, where besides tasting elegant, high quality wines, you can visit the small Bikavér Museum or blend your own wine. At the end of the programme your driver takes you to the airport for your late flights or to a Budapest downtown hotel. (optional:, suggestion and booking by Wine a'More on request)
TOUR | 7-10 September 2018
PRICE
♦ 2 persons 1.700 EUR/persons DBL room ♦ SGL ROOM 1.790 EUR/person
♦ 3-4 persons 1.500 EUR/persons ♦ SGL ROOM 1.590 EUR/person
♦ 5-11 persons 1.300 EUR/persons ♦ SGL ROOM 1.500 EUR/person
♦ 7-12 persons 1.050 EUR/persosns ♦ SGL ROOM 1.250 EUR/person
PRICE INCLUDES accommodation: 1 night in 4* hotel in Budapest, near to the venue of the wine festival ♦ 2 nights wine estate guest house in Tokaj wine region ♦ all breakfasts ♦ entrance fee to the Budapest Wine Festival with guided tasting and dinner ♦ 5 wine tastings and cellar visits ♦ 3 lunches ♦ 3 dinners ♦ transfer during the whole tour, by car, minivan or minibus including airport transfer ♦ English-speaking driver-guide (2-4 persons) driver and wine guide from 5 persons
PRICE DOES NOT INCLUDE Air flight | Personal expenses | Drinks and food other than detailed in the programme
TOUR STARTS | 7th September 2018
BOOKING & MORE INFORMATION | wineamore@wineamore.hu | +36 30 205 2840
PLEASE NOTE | The prices are valid until further notice and are subject to change due to seasons and availability. | SHOULD YOU WISH to change any part of the program please contact us for our suggestion. We will be more than happy to prepare a customized tour for you: educational or training wine tours, luxury private gourmet tours, sommelier service etc.
10th July 2018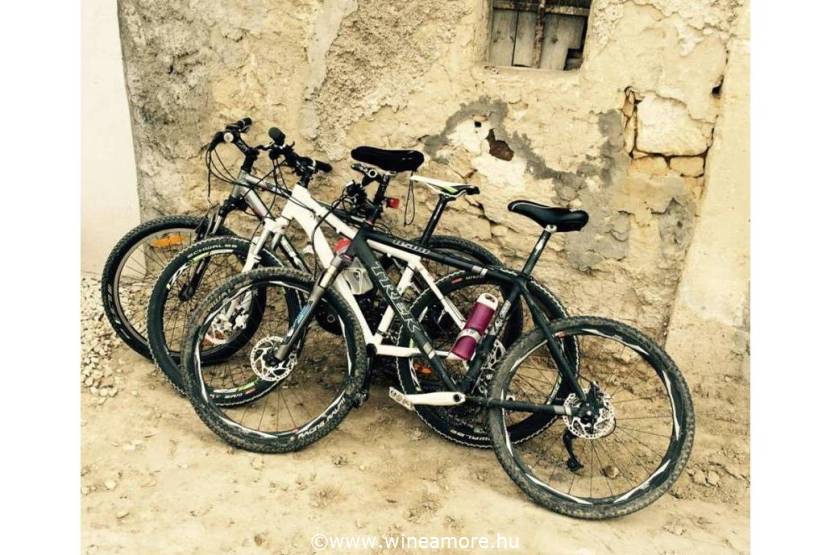 TOUR | BUDAPEST-TOKAJ WINE AND BIKE EXPERIENCE | on request | 5 days 4 nights | Bike around the lovely vineyards, learn about vintages and the diversity of the volcanic soils, meet the winemakers and explore the hundred years old cellars in Tokaj and Neszmély wine regions. Spend some days in Tokaj, Hungary's world famous wine region and...
Tour Description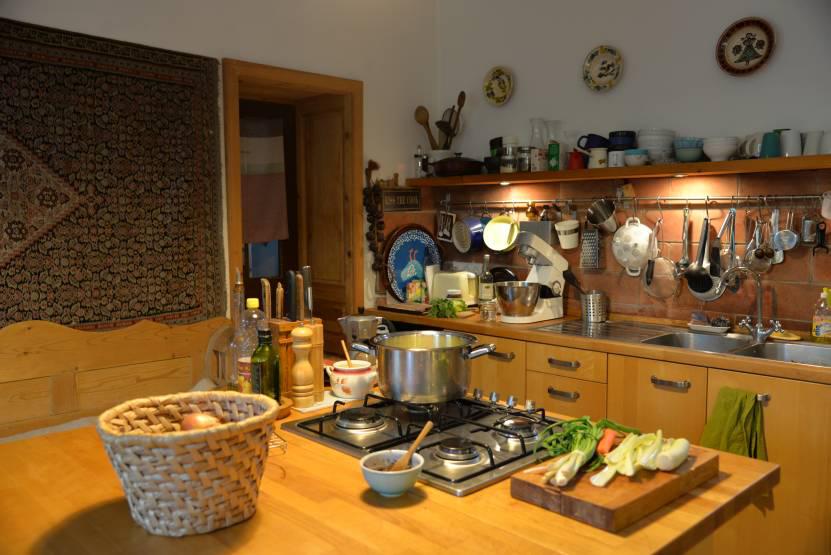 Join us for a unique gourmand experience in the countryside! Discover the local culture through gastronomy with our hands-on cooking-class. You will learn to cook authentic Hungarian food like goulash soup, chicken paprika, dumplings. Amongst scents, flavours and good wine, you will unveil the secrets of our Hungarian couisine; learn the basic ingredients, spices and the cooking method during our half-day workshop. Back home, you will be able to amaze your friends...
Tour Description
« back