Wine tour to Tokaj: The Furmint Project
TOUR | on request | 5 days 4 nights | Spend some days in Tokaj, Hungary's world famous wine region! The historic landscape was declared a World Heritage Site in 2002. Tokaji is the prestige brand of Hungary, unique and excellent. Tokaji Aszú is the world's greatest natural sweet wine, a medicine, a gift of the nature. The region gained it's reputation as the producer of the Tokaji Aszú wine, which has been made for 450 years as "the king of wines and the wine of kings".
Tour Description
Details
You might also like
HIGHLIGHTS
♦ Discovering Tokaj wine region, the part of UNESCO world heritage
♦ Exclusive dinner cruise on the Danube
♦ Gourmet wine dinner
♦ Vineyard walk with terroir products picnic
♦ Tasting with important winemakers of the region
♦ Trying award winning wines
♦ Exploring the diversity of Furmint grape
♦ Experiencing the magic of volcanic soils
♦ Cellar labyrinth visit
♦ Introduction to the Jewish historical heritage of the region
♦ Visiting wine vinegar house
♦ Visiting a cheese manufacturer
♦ Small group, personalized service
♦ Wine a'More's wine tour guide
PROGRAMME
Walk around the lovely vineyards, learn about vintages and the diversity of the volcanic soils, meet the winemakers and explore the hundred years old cellars. Taste the finest dry single vineyards Furmints, search for apricot, lime or quince flavours in the late harvest, dry fruits and honey in the nectar-like Aszú wines. Furmint is the dominant grape variety of Tokaj. It is an autochthon type, a late ripener with high acidity and sugar levels and especially susceptible for botrytis. Due to its unique characteristics it is the perfect base for both dry and sweet Tokaj wines. The other local grapes are Hárslevelű, Kövérszőlő, Zéta and Sárgamuskotály.
Day 1. | We meet at your Hotel at 6 pm, and depart to the quay for our river cruise. We enjoy our food and the splendid scenery of evening Budapest. A'la carte candlelight dinner is served on board with the finest food, selected wines and live music.
Day 2. | Departure at 8:00 a.m. from Budapest to the historic wine region of Tokaj. After a 3 hours' journey we arrive in a small village, the heart of the region where the sunny vineyards are waiting for us to discover. We are grabbing our picnic baskets full of local products and of course some wines and climb up to the hill. Besides tasting some wines our local wine guide explains about the grapes, winemaking traditions and the diversity soils and importance of stones. In case of very unfavourable weather conditions the tasting will be held in a wine restaurant where the lunch will be offered. After strolling among the vineyards and having lunch, some treasures are waiting for us to be explored in the six hundred years' old cellar labyrinth. Hiding away in the underground world we walk to a nearby mansion for a presentation about Jewish heritage of the region. Our local expert guide is telling us about the golden age of Tokaj, the history of a local family and their connection to wine. At the end of the day we check in our hotel, and have some time for relaxation before starting our gala dinner with seasonable courses and wines. If we are lucky enough, during the day we will meet with Mr. István Szepsy, "Les Seigneur du Vin 2013" who is telling us about the respect to nature, engagement and love.
Day 3. | To kick off our day we take a visit at a small cheese manufacturing factory and after it we follow our journey to the botrytised sweet wine world with some late harvest and aszú wines at one of the region's biggest winery and cellar. Lunch is offered at a nearby restaurant with typical Hungarian courses. The afternoon is for visiting the city of Tokaj, where we have an hour free time for optional programmes, eg. to have a coffee, to visit World Heritage Wine Museum or to walk on the beach of Bodrog River, where the Tokaj wines was transported from to the western world in the time of the Austrian-Hungarian Monarch and before, starting their way to be the "Wine of Kings, King of Wines" as Louis XV of France called them. The dinner will be offered at a winery owned castle hotel's charming restaurant, where the food is composed to their typical Tokaj wines.
Day 4. | For starting the day our driver takes us to the wine vinegar house. Having learnt about the procedure of vinegar making, we meet a lady winemaker in a nearby village. She will guide our feet in her cellar and explain how hand-crafted wines of exceptional quality are made. Our Tokaj programme ends with a lunch at a wine estate owned restaurant, at the foot of the vineyards. Some can walk in the vineyards or climb up the hill to touch the funny shape rocks. For a short relax some may climb up the hill or just stroll in the vineyards, before leaving the region. We arrive to Budapest in the evening. The evening is for free, for exploring Budapest or an optional Wine Bar Tour can be booked.
Day 5. | After breakfast transfer to the airport or you can extend this tour with a Budapest sightseeing programme or other cultural, bath or wine tour.
THE EXPERIENCE INCLUDES
♦ 5 days 4 nights
♦ 2 nights' accommodation in Budapest 4* hotel, 2 nights' accommodation in Tokaj region, 3* hotel
♦ 3 lunches
♦ 3 dinner with wines
♦ 5 wine tastings
♦ Tasting of more than 30 different wines
♦ 4 cellar visits
♦ 1 guided vineyard tour
♦ Jewish heritage and wine history presentation
♦ Visiting a vinegar house
♦ Visiting a cheese manufacturer
♦ Cruise on the Danube (with dinner)
♦ Transfer from and to Budapest
♦ Wine a'More wine tour guide
PRICE DOES NOT INCLUDE | Drinks and foods other then detailed in the program | Personal expenses | Prices of optional programmes
TRAVEL | Transfer from and to Budapest by minibus
ACCOMMODATION | 2 nights' accommodation in Budapest 4* hotel, 2 nights' accommodation in Tokaj region, 3* hotel | Double rooms with breakfast |Single supplement on request
GROUP SIZE | 8 - 14 persons | Please contact us for bigger groups or individual prices!
TOUR STARTS | ON REQUEST
BOOKING & MORE INFORMATION | +36 30 205 2840 | wineamore@wineamore.hu
SHOULD YOU WISH to arrive earlier or extend your stay, please contact us for our suggestion! | to travel in a different time, or change any part of the offered tour, please contact us! We will be more than happy to prepare a customized tour for you!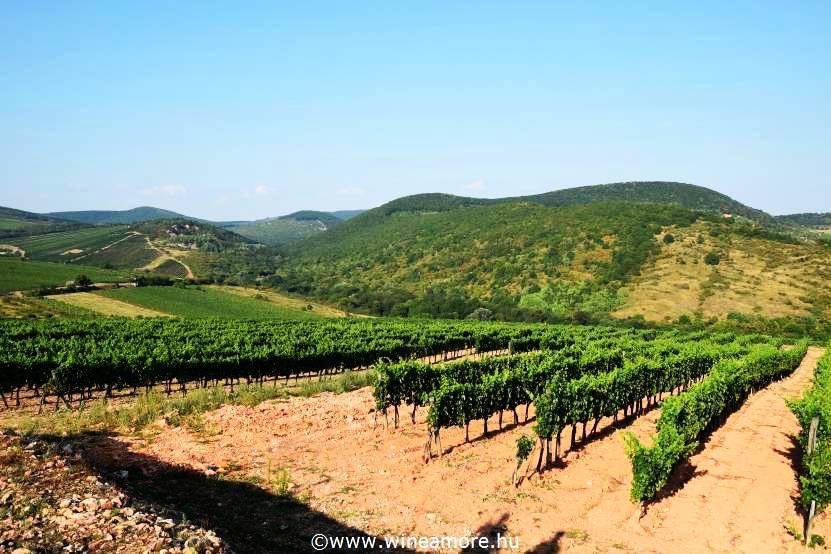 TOUR | on request | 5 days 4 nights | Join us in our extraordinary private tour to Eger and Tokaj, two of the most known wine regions of Hungary! Experience the diversity of Furmint grape, taste late harvest wines, Szamorodni and Tokaji Aszú. Learn about Egri Bikavér (Bull's Blood), Egri Csillag, Kékfrankos and other lovely cuvees of Eger...
Tour Description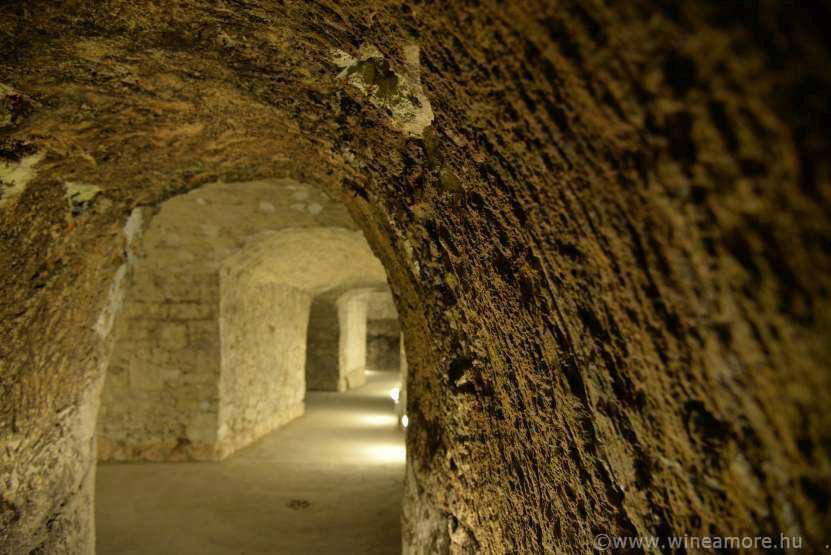 TOUR | on request | 2 days 1 night | Spend two days in Tokaj, Hungary's most famous wine region! We are meeting with winemakers whose efforts and devotion to the renaissance of Tokaj is exceptional. Experience the diversity of Furmint, walk around the lovely vineyards of Tokaj, admire the landscape. Taste the best Tokaj wines with the winemakers; learn about the winemaking tradition, the importance of soils. Search...
Tour Description
Available all year round
ON REQUEST
« back