Imola Hotel
EGER WINE REGION ♦ The Hotel Imola Udvarház is located adjacent to the castle of Eger, in the historical heart of the town. The Hotel is waiting for its guests recently renovated and furnished rooms - in a fresh, but also friendly and cosy atmosphere.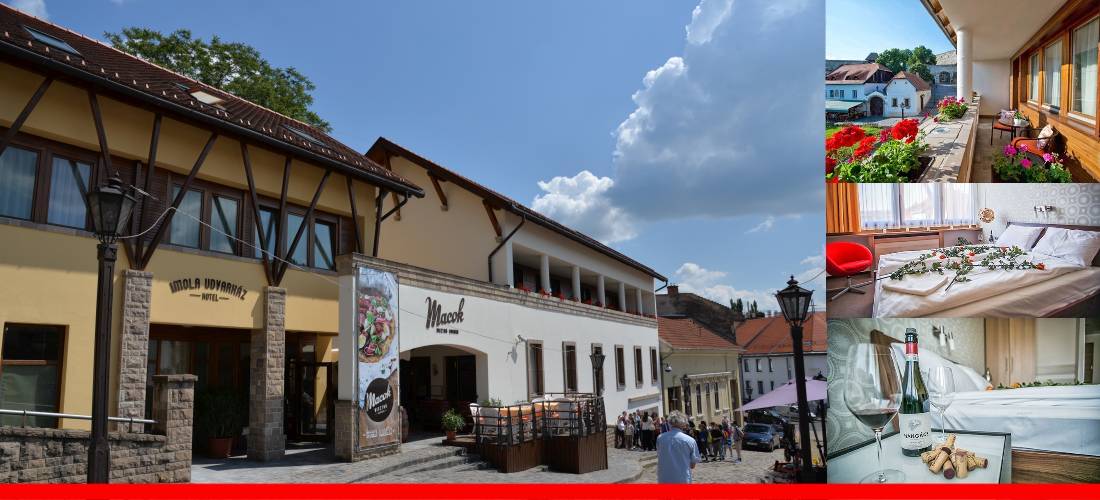 Among these you may find minimalistic, but first class single or double rooms which prove to be ideal for businessmen and couples as well, and apartments, with its fully equipped kitchens, happily serve as a temporary, but perfect home for the guests. The rooms have magnificent view on the town and the castle. This way we can become part of the teeming downtown life or the history itself coming to life only by having a small rest on the balcony of these rooms.
Its restaurant, the Macok Bistro and Wine Bar is a jaunty and youthful restaurant, the chef, may be called 'the chef of Eger', with his team is struggling to reach the title of the best restaurant of Eger by maintaining a familiar and friendly atmosphere in the Macok, where multiple generations may enjoy tasty dishes and wines - feeling like being at home.
We would be happy to book your stay. Please fill in the Inquiry form here »» or contact us »» here!
Tours and more